※こちらのイベントは諸事情により中止とさせて頂きました※
タイのホアヒンでベアフットランニングキャンプが開催されます!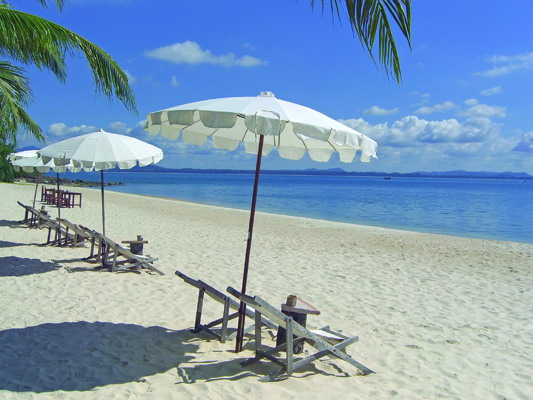 ホアヒン 避暑地としても名高く、一年を通じて温暖な気候と、豊かな自然、そして澄んだ空気に囲まれたタイ有数のリゾート地です。バンコクからは、距離にしておよそ250キロで、ハイウェイでおよそ2時間半、定期便のセスナなら40分という利便性でありながらも、南北に続く白砂のビーチと小高い山々の自然、本格的なゴルフコース、高級ホテルやレストランが立ち並ぶ街です。
またホアヒンは王族の御用達リゾートとして発展したため、日本で有名なプーケットやパタヤビーチのような喧騒とは全く異なる、大人のリゾートとしての趣があります。
今回は英語でのイベントとなりますので、イベント内容も英語で告知させていただきます。
お申し込みは下記のFacebookページから、参加ボタンを押してください。
http://www.facebook.com/events/291424237654481
以下がイベント内容となります。
Welcome to "Hua Hin Barefoot Running Camp"
For the first time in Thailand, here is an opportunity to learn hands-on how barefoot running can help you run lighter, faster and injury-free. Whether you're in minimalistic shoes, barefoot, or a complete tenderfoot, (wearing conventional running shoes) the "Hua Hin Barefoot Running Camp" is designed to help you become a better runner, with effortless form to carry you through your runs.
No matter your level or experience of running, you'll walk away from this 2-day camp with a new profound approach to running light, happy and injury-free.
The number one goal above all is to have fun. It's never too late to start working on your form, or get back into the game. Training barefoot helps you strengthen your feet and find your own natural, impact-free stride whether you want to run in or out of a shoe. The theory behind barefoot running is that it will keep you healthy, allows you to run when you thought you couldn't (bad knees, hips, feet, plantar fasciitis, etc) and helps you become the lightest, most efficient runner you can be. "Hua Hin Barefoot Running Camp" will be informative, inspiring and fun!
The camp will be held outdoors (on the beach and hills of Hua Hin) so please check the weather forecast, bring your sunscreen, and dress appropriately for running in all sorts of terrain.
Dates: June 22-23, 2013
Last registration date: June 15th
Coaches: Yoshi Yoshino and Henrik Olofsson
Location: Hua Hin, Thailand (popular beach holiday destination, a 3
hour drive south of Bangkok)
Hotel: TBC, within central Hua Hin
Price: entry fee 2000 baht/person
+ 2500 baht for accomodation (1-3 ppl/room)
Itinerary:
Day 1 – Saturday, June 22, 2013
– 9 am (120 min) – introduction to barefoot running (theoretical and practical)
– 1 pm Lunch-seminar ("Injury Free Running")
– 5 pm (60 min) Beach bootcamp
– 7 pm Dinner
Day 2 – Sunday. June 23, 2013
– 7 am – Advanced barefoot running (techniques and drills)
– 9 am – Advanced barefoot running (practical experience)
– 12 pm Lunch and CHECK OUT
You will learn:
– The keys to running light and free like a kid again
– Barefoot Running versus Running in Minimalist Shoes (ie. Vibram FiveFingers)
– Injury prevention techniques
– Tricks and tools to condition the feet
– Pre-run drills for warming up the bare feet and legs
– Etc…
Coaches bios:
"Barefoot Yoshi" is the foremost barefoot running guru in Japan, who has studied and trained in this art for 8 years. His unique approach to barefoot running includes biomechanics, nutrition, martial arts, anatomy, raw physical sensation and special drills. This eclectic outlook has attracted athletes from professionals to novices, young and old.
He has been featured regularly on Japanese national television, newspapers & magazines and also on the front page of The Wall Street Journal.
His book on barefoot running was the first of its kind in Japan and has helped many people to run easier, longer, faster but more importantly with less injuries and more fun.
Henrik Olofsson
As Performance Coach/Personal Trainer at the Aspire Club in Bangkok, Henrik has great experience in strength & conditioning, injury prevention strategies as well as techniques to improve running performance. Henrik has practiced barefoot running for over 3 years and with numerous barefoot races (including 2 full Marathons) he will share real life experiences on how to run and train barefoot for optimal results and health.
Henrik is also the president and co-founder of the "Bangkok Barefoot Running Club".